Watermelon + Blood Orange + Ginger: Recoup Beverage
Ultra-hydrating, organic ginger-powered beverage for workout recovery and daily wellness.
Ripe watermelon with exotic blood orange adds a juicy twist to the perky ginger in this ultra-hydrating wellness drink.
Recoup goes beyond hydration to deliver health benefits. Every bottle has a dose of organic ginger, the amount used in clinical studies to support muscle recovery, digestion, and daily wellness. We also use sustainably sourced, organic tree water which contains bioactive minerals, nutrients, and amino acids proven to hydrate 2x faster than tap water.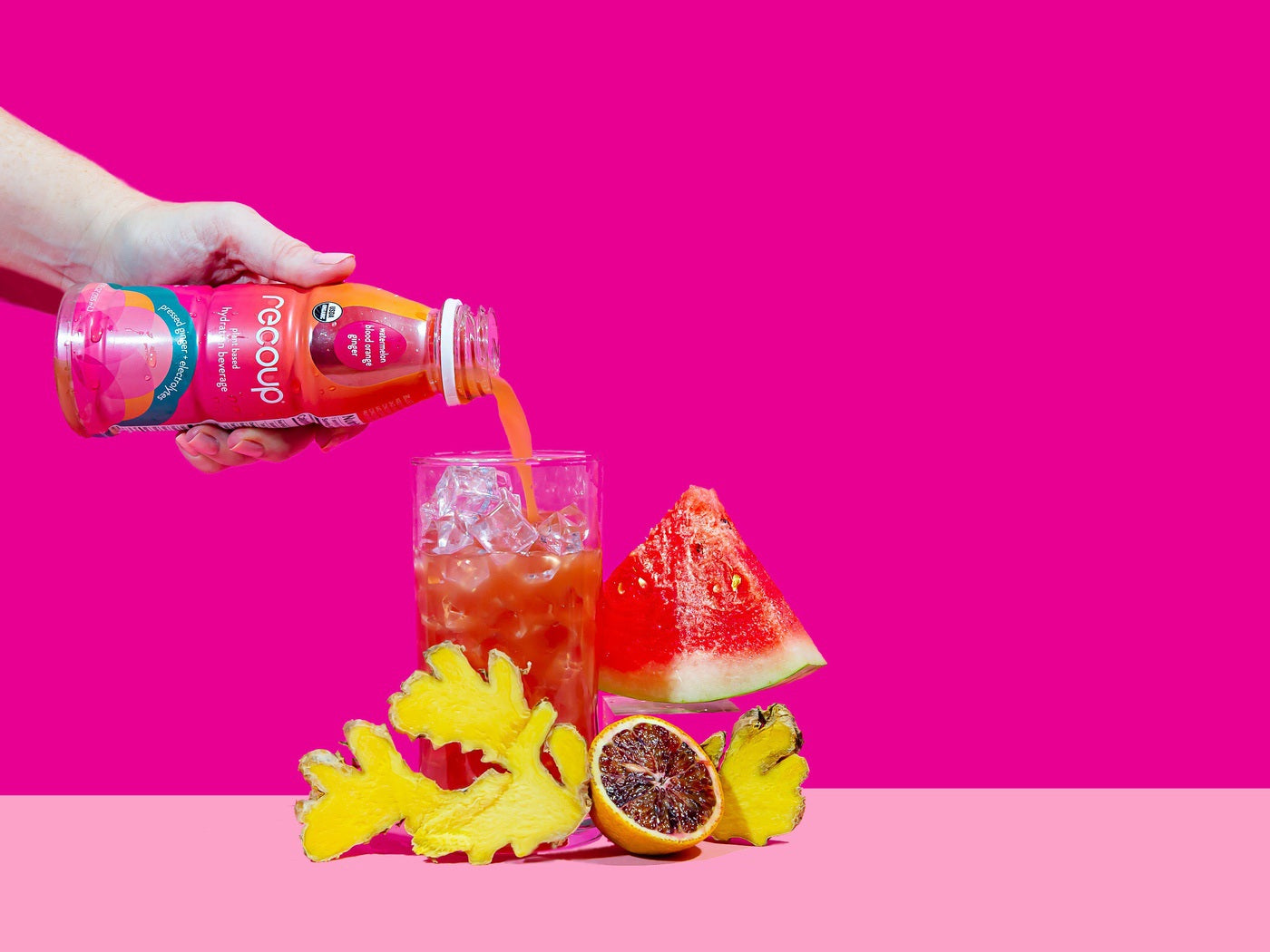 Made with Clean Ingredients:
Certified USDA Organic
Non-GMO Project Verified
Vegan
Kosher
Gluten-Free
No Sugar Added
No Stevia
Ingredients: Organic Maple Water, Organic Ginger Juice, Organic Flavors, Organic Lemon Juice Concentrate, Organic Lime Juice Concentrate, Magnesium Citrate.
Nutritional label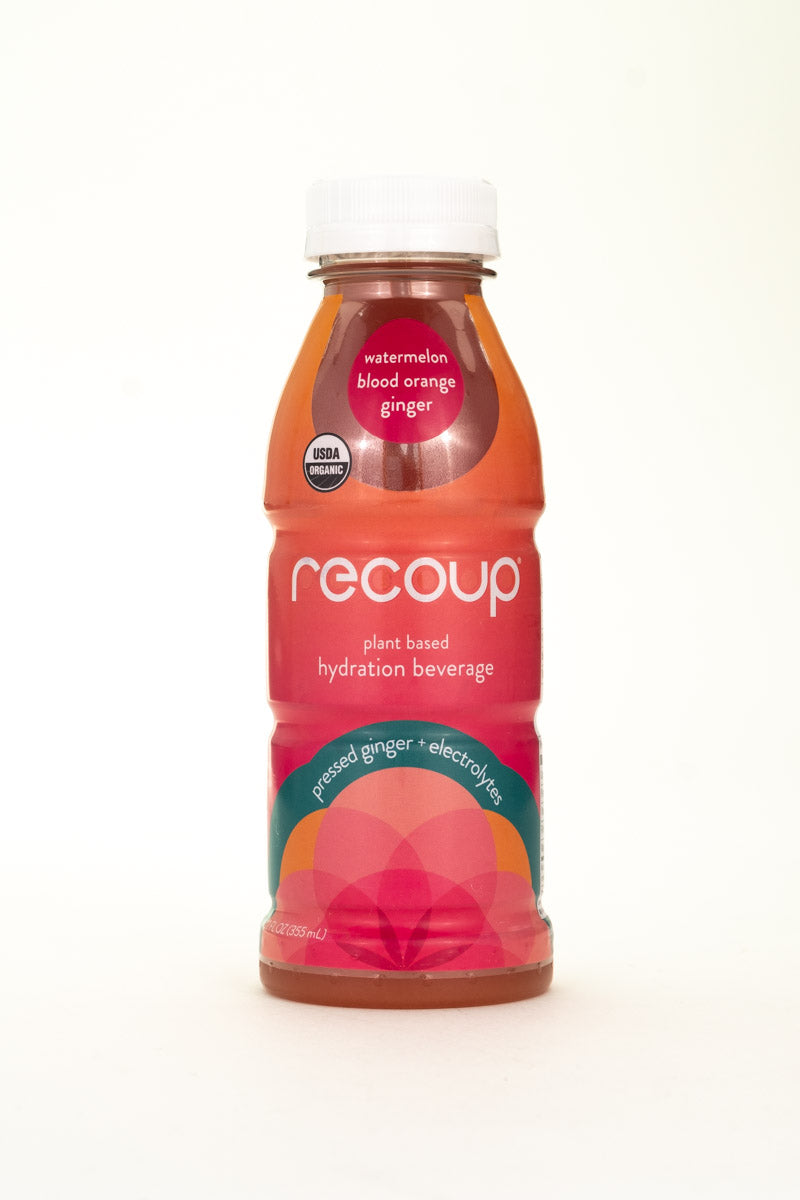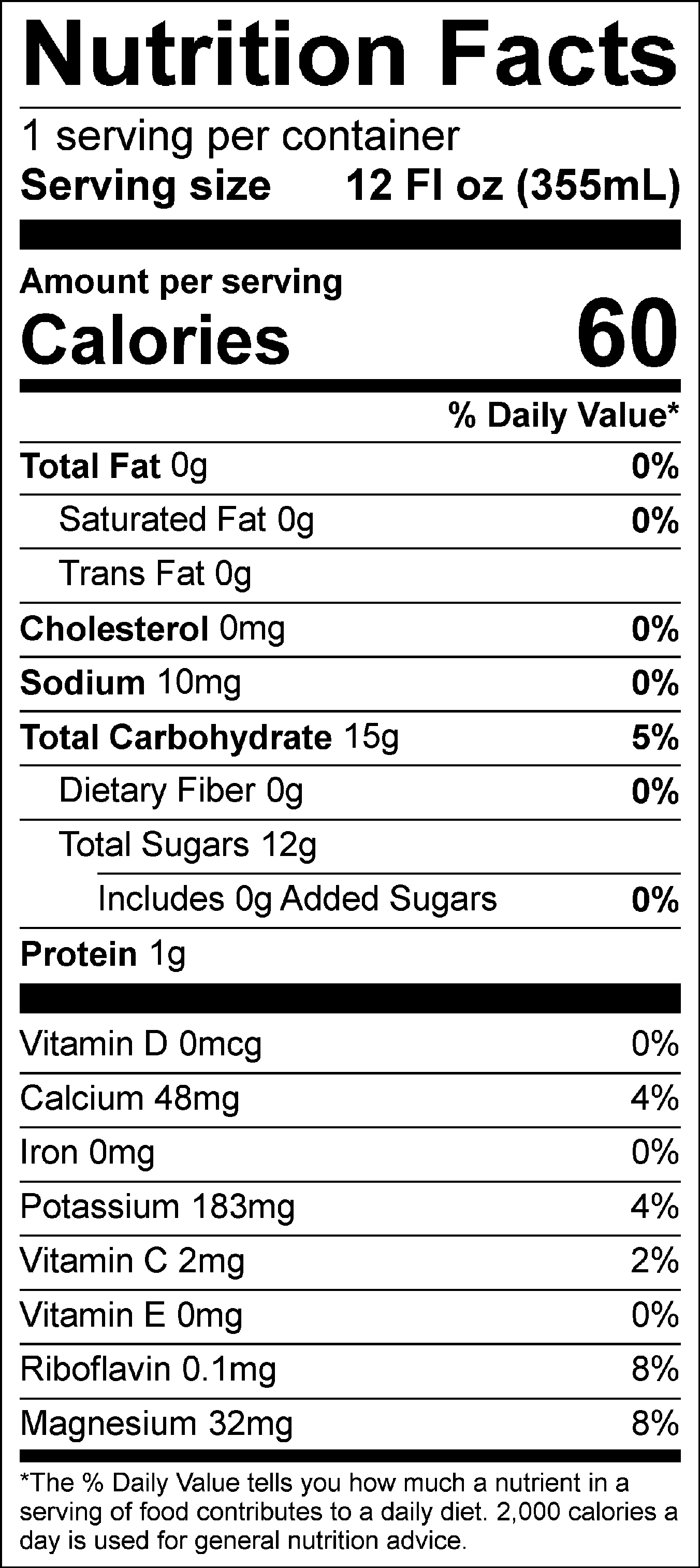 "It's fresh, not too sweet, feels super hydrating and has a spicy after-effect that energizes my entire senses. As a wellness coach, I can't say enough about this product."
"I could have one of these to start every day pre yoga. It's refreshing but also has this ginger kick that wakes me up and feels very energizing."
Favorite hydration beverage.
I've been drinking recoup for a few months now, and wow. It's become my go to for before and after workouts. I know it's advertised as a recovery drink- but I've had great success with having recoup before my workouts as well. Highly recommend. Tastes amazing, gentle on the stomach, and no fake sugar. The best!
Healthy Hydration
It's a healthy Gatorade, which is a massive compliment. When you sweat a lot you need more than water, but a ton of sugar isn't the answer. Recoup nails it! Fan for life.
Get in my belly!
I love Recoup. I have been drinking it for 3 reasons -- instant balancing when my belly is off, after a workout and when I want something hydrating that is not water.
Love this flavor!
I drink half with breakfast, the use the second half in my water bottle! So nice. I love the ginger kick, too. Well done!
Summer in a bottle
Tastes like summer in a bottle and is great pre/during/post a workout. This is my all-time favorite sports drink. I also must confess, it's a great mixer! I can't wait to do a frozen cocktail for summer fun.